About Me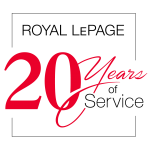 From Corner Brook, Newfoundland, Lorraine has lived in Quinte with her husband and two son's since 1996, when they were posted from CFB Ottawa to 8 Wing Trenton.  Since her start in real estate, Lorraine has proven herself as an exceptional Realtor®, achieving award status every year since starting in the business.  She has earned an impeccable reputation as an extremely dedicated professional with an unparalleled record of service to her clients. Lorraine is known to be down to earth, honest, and a very personable individual, who takes every opportunity to keep her clients fully informed.  Lorraine's knowledge and experience in the local real estate market, along with her tenacity with addressing the interests of her clients, has propelled her business to the Top 1% of Royal LePage in Canada every year since 2009.
Lorraine's involvement in community activities include;
Wish granter for Make-a-Wish of Eastern Ontario
Three major fund raisers in 2007, 2008 and 2009 allowing for six separate wishes to be granted to some extremely deserving kids.
Fund raisers for Three Oaks Shelter, Belleville
2019 105+km hike across the Sahara desert in southern Morocco
2017 115+km trek through the glaciers of Iceland
2015 100+km trek through the Andes Mountains, Peru
2013 Dance Walk Trenton
2013 Shedding for Shelter
2012 Biggest Loser
Fund raisers for the Trenton Memorial Hospital Foundation TMHF
2020 – 2nd Down East Kitchen Party at the National Air Force Museum
2019  – 1st Down East Kitchen Party at the National Air Force Museum